"Warning Triathletes: Don't waste another second of your precious time performing completely useless strength training routines from old-school programs designed by football and wrestling coaches until you read this important letter from triathlon coach Ben Greenfield!"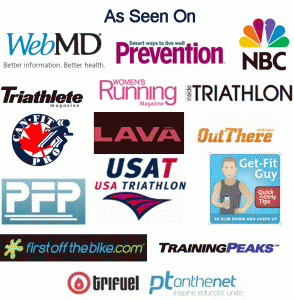 What does your typical strength training or weightlifting routine look like? I'll give you a second to think about it.
OK, that's long enough.
Let me guess…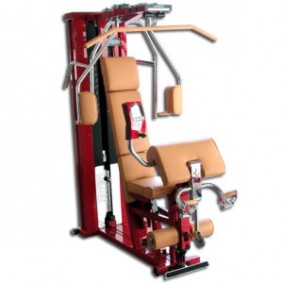 Benchpress? Squat? Deadlift?
Machine leg extensions? Machine leg curls?
Crunches? Dumbbell curls? Tricep pushdowns?
Let me share an interesting piece of advice with you. If there is one single important tidbit of wisdom that you gain from reading this letter, this would be it:
The majority of "strength-training" routines that appear in most modern triathlon books and coaching programs were borrowed directly from the traditional methods of football, baseball and basketball.
Ah yes! America's favorite pasttimes and popular team sports have been kind enough to bestow upon endurance athletes their secret training plans and top exercises for producing bulging biceps, a massive chest, sky-high vertical jumps and thunder thighs.

Hey…wait a second.
Am I telling you that the exercises that you're performing were actually originally designed to produce fast-twitch muscle, heavy upper bodies, and huge arms? Aren't these goals completely contradictory to the physical requirements of endurance sports?
Precisely. That's exactly what I'm saying.
Yes, you've pretty much got it. The traditional strength training programs utilized in America for team sports are nearly universally prescribed for triathletes, cylists and marathoners by most coaches and popular training manuals.
But wait? Isn't strength training supposed to be good for triathletes?
Absolutely. The benefits of strength training cannot be denied – reduced risk of injury, enhanced force application, higher economy and efficiency, speedier metabolism, and greater power.
But unfortunately, bicep curls, tricep pushdowns, abdominal crunches, leg extension machines, and a host of other ineffective and potentially damaging exercises do not accomplish the intended goals for the endurance athlete. These exercises are just not triathlon or endurance athlete specific. Here's the sad but realistic truth:
The sport of triathlon just hasn't been around long enough for endurance athletes to break the mold of "traditional" strength training for "team-style" sports.
Furthermore, many of the strength training programs on the market today are too involved for the average triathlete – too much time, too much complication and too many exercises.
Just think about it…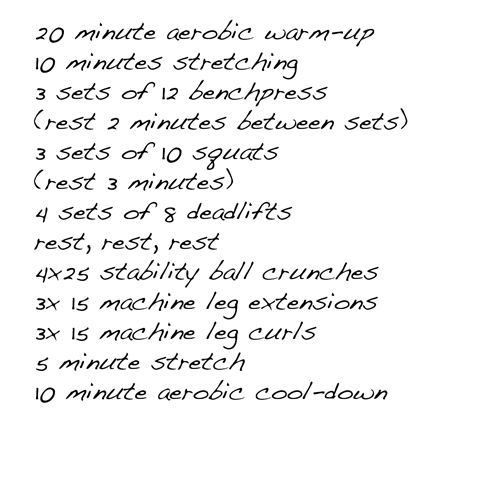 For crying out loud! You want to get in and out of the gym, and spend the rest of your precious time swimming, cycling, running and doing whatever else you love to do! There is no rule that says you have to spend 60-120 minutes strength training in the gym. That is, unless you're a baseball player trying to develop home-run-blasting triceps or a basketball player trying to throw a 200lb body off their back, turn around, and slam dunk a basketball.
You need speed, finesse, and stability – not "brute strength"!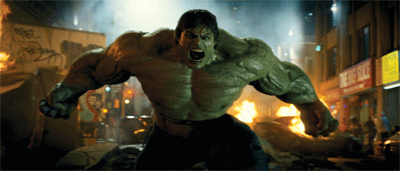 Just imagine if there was a workout program for triathletes that not only used exercises that were precisely designed to strengthen the exact muscles used during swimming, cycling and running, but also had the distinct goal of accomplishing every aspect of resistance training within a brief 20-30 minute time span. Imagine if that same program had no guesswork, no complication, and straightforward instructions that could be interpreted by anyone at any level.

Good news. Over nearly a decade of training hundreds of different endurance athlete body styles and fitness levels, I have developed a list ofproprietary exercises that offer you, the busy triathlete, a fast and highly effective way to stay fit!
And I've packed all these workout secrets in a brand new program!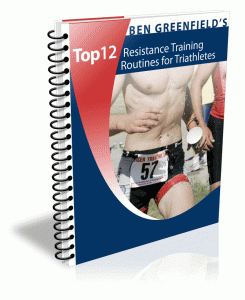 That's right – I've put it all together in this ground-breaking manual, "Top 12 Resistance Training Routines for Endurance Athletes", a comprehensive book that includes: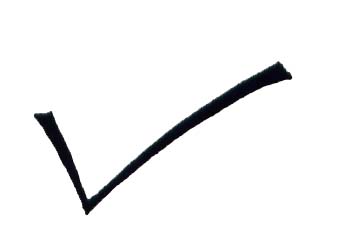 Each of the unique exercises I've designed specifically for endurance athletes, condensed into twelve separate and highly effective strength training workouts…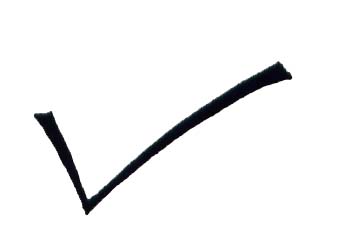 Sets, reps, and intensity clearly spelled out…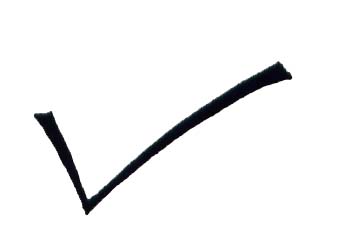 Clear, high-quality instructional videos for each workout, hosted by me, Ben Greenfield…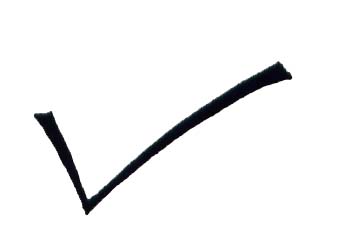 A detailed manual that teaches youhow to incorporate each of the 12 workouts into your yearly endurance training routine…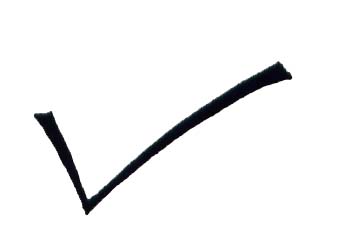 And most importantly, a complete change-up from traditional "football-style" training – just a fast, furious and highly effective program designed for beginner, intermediate and advanced endurance athletes!
With this manual, you'll take the guesswork out of your training, enhance your injury prevention program, and vastly improve force application and speed for swimming, cycling and running.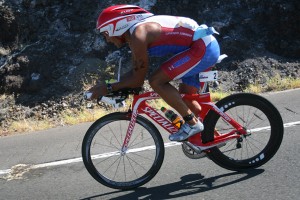 So what type of program do you want? A fitness routine designed for the Incredible Hulk, or a workout with the specific purpose of enhancing the force production and injury prevention capabilities of the endurance athlete? Do you think Chris McCormack spend three days a week with bicep curls and dumbbell benchpress? You don't spend a few thousand bucks to save 2 pounds on a bike, then pile 20 pounds on your upper body!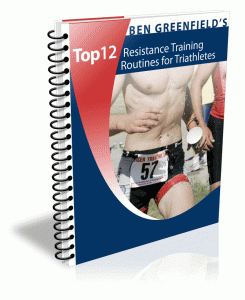 So here's the deal. For a limited time, I've decided to release these very same secrets, tips, and tricks that I use personally with the endurance athletes that I coach in Spokane, Washington and the athletes that I coach online from all over the world! But rather than paying thousands of dollars to fly to my city, meet with me personally and go through 12 separate personal training sessions, I've created a very attractice and much more affordable online alternative. Here is what you get: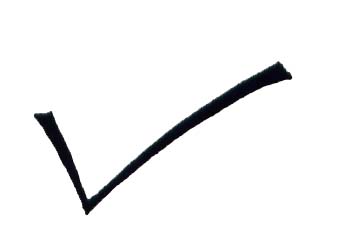 Complete introductory chapter with instructions for where, when and how to implement each of the endurance athlete full body workouts.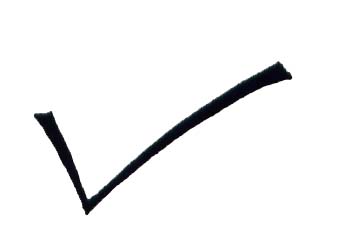 Full video for each workout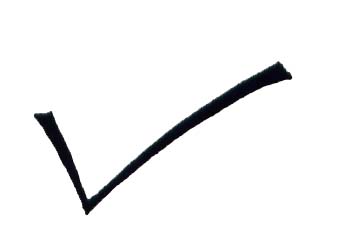 Dry Land Strength Training For Swimmers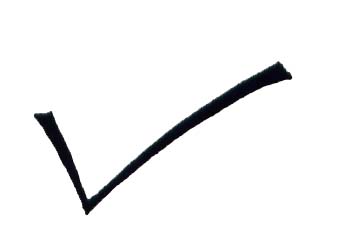 Superset Series 1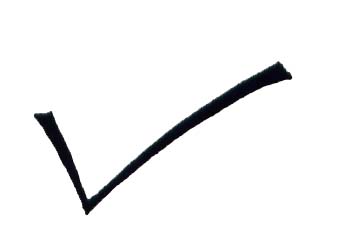 Superset Series 2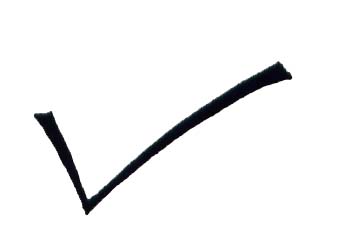 Ben's Body Blaster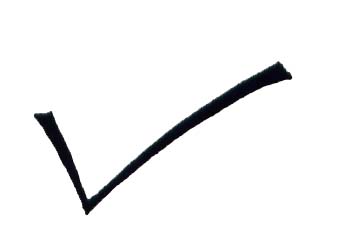 Round and Round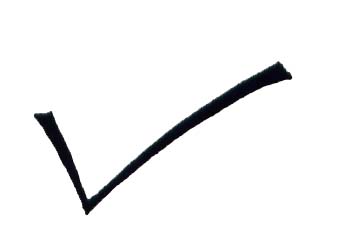 Nifty 50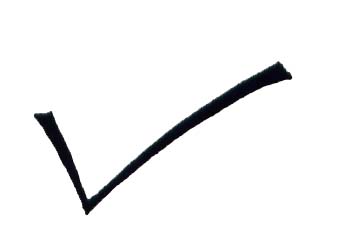 Extreme Core 1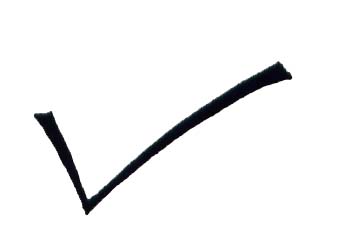 Extreme Core 2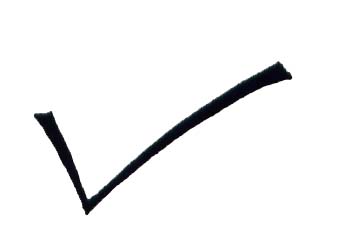 Basic Strength 1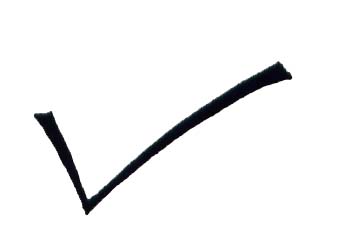 Basic Strength 2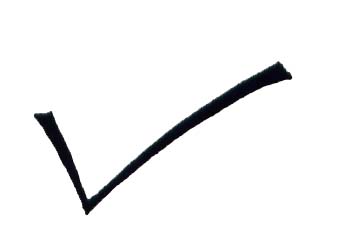 Body Weight Only 1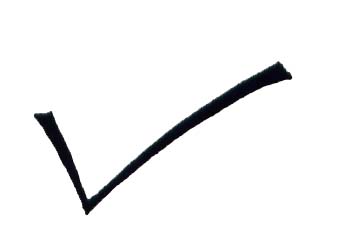 Body Weight Only 2
With these comprehensive strength training resources, you can be the strongest, fittest, leanest triathlete on the starting line! And you can immediately download the entire manual digitally, rightnow for just $17.
That's right. The workouts, the video links, the instructions and the results can be sitting on your computer desktop within just 2 minutes. Just click here to get your manual TODAY for $17.
Hundreds of athletes around the world are printing it, taking it the gym, then crushing their races with a new ferocity and power combined with a light and lean body. Are you ready to join their ranks? YES!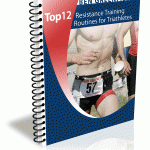 I am giving away my top secrets – 12 hours of one-on-one coaching and over $1173.96 worth of personal training for triathletes – for just $17.
Get results immediately with your instantly downloadable of "Top 12 Resistance Training Routines for Triathletes". Just click here or use the 100% secure order form below.
YES BEN!

–

I Want Full Access To

"Top 12 Resistance Training Routines For Triathletes"And I Want the Web-Only Special Pricing…

I fully understand that this package comes with everything mentioned above, including…
FULL INSTRUCTIONS FOR IMPLEMENTING THE SYSTEM INTO ANY PART OF MY TRIATHLON TRAINING YEAR

COMLETE INSTRUCTIONAL VIDEOS FOR EACH EXERCISE

HEART POUNDING VIDEOS OF BEN SMASHING THROUGH EACH WORKOUT

EASY-TO-READ PAGES THAT CAN EASILY BE PRINTED AND USED FOR LOG-KEEPING

NO REQUIREMENTS FOR FANCY GYM EQUIPMENT OR EXPENSIVE PERSONAL TRAINERS
A massive value that will UNLOCK MY POWER AND STRENGTH, KEEP ME FROM BULKING UP, and GIVE ME A LEAN, MUSCULAR TRIATHLETE BUILD. I understand that if I act now on this web-only special I can grab it for the one time low price of just $17…
Click the order link below or click here now to get LEAN POWER AND STRENGTH before this special disappears forever!
Just $17…  Click Here To Grab "Top 12 Resistance Training Routines For Triathletes" NOW.
Want more free strength training tips? Be sure to sign-up for the free "The Strong Triathlete" newsletter. Each week, you'll receive a new sport-enhancing exercise straight from the desk of Ben Greenfield, one of the nation's top ranked triathlon coaches and personal trainers.
"I trained with Ben for over a year. In that time I learned and developed a lifetime of healthy behaviors. Short-term, Ben guided and motivated me to have the best Bloomsday performance thus far in my life! Long-term he helped me get off the weight roller coaster I have ridden since I had my children! . You really have helped me makepermanent changes. Thank you Ben!"
Stephanie P., Spokane, WA
---
"Ben's commitment to his clients is apparent. In the immediate, I have lost weight and fat, but more importantly gained a new perspective on my nutrition and training habits. The healthy choices I make when I eat out, and grocery shop, are now second nature. The entire shape of my body has changed. I especially love my "gravity defying" glutes! My friends and family are constantly commenting on my new body and positive attitude since starting my training with Ben. Thank you for pushing me past what I think is possible!"
Maisha T., Portland OR
---
"After the birth of my first child I struggled to return to my normal weight. I tried various forms of self directed exercise programs and diets but never seemed to make any progress. Frustrated with no results for what seemed like too much effort over two years, I turned to Ben Greenfield. Ben assessed my situation and developed a personalized training routine to target my problem areas. Within weeks I noticed visible signs of progress. Over the next few months working with Ben, my endurance improved, I grew stronger, and I reached my weight and body fat goals. Now for the first time that I can remember I am not exercising or dieting to lose weight but because I enjoy it. With Ben's encouragement and guidance I am now training for triathlons with the confidence that I am in the best shape of my life."
Leanna O., Seattle, WA
---
"I was referred to Ben at Champions for a series of metabolic tests to help understand why I was not able to lose weight. I had been working out faithfully for months, including running 3x week. Although my stamina had improved and there was muscle toning, I stayed the same weight & size. Working with Ben was great. To have the metabolic tests to see what my resting metabolic rate was an eye opening experience. I had not been eating enough calories and my diet had to be tweaked to eliminate a couple of things. Testing to see where my body burned the most calories helped fine tune my workouts.Each time I came in to check my metabolism, nutrition and weight, I saw results. I have lost 15lbs and dropped 3 dress sizes. My son is getting married in August, I wanted to look and feel my best, Ben helped me achieve my goal."
Shelli T., Spokane, WA
---
"When I was younger, I took my health for granted and going to a gym never really appealed to me. I am approaching 60 and now I don't take anything for granted!Although I don't have any competitive athletic aspirations, I decided to find a top trainer who is an elite athlete. I have been working with Ben Greenfield for about a year. I have never met anyone so enthusiastic about health and fitness. I actually look forward to going to the gym and training with him. He has a joy about fitness that is contagious. All my friends have noticed that I look better, and ask if I am working out. I love having more energy and just being able to do every activity better. With Ben's help I know that I am going to live longer and live well – thank you, Ben!"
Dave J., Liberty Lake, WA
---
"Ben takes a very focused personal interest in his client's fitness goals. Every workout is different and each set addresses a weakness to improve. He encourages varied sports and helps you develop the skills to succeed. My exercise had become routine and I thought I was lucky to maintain my fitness. Ben encouraged me set new goals and try harder. His coaching and training helped me to eat and exercise smarter. In 2 months I lost 12 pounds, lowered body fat 4 percentage points, strengthened an injured knee to avoid surgery and lowered my blood pressure. Thanks, Ben!"
Carolyn F., Liberty Lake, WA
---
"After completing two marathons, I decided to commit myself to improving my performance on the next. On a physician's advice, I went to Ben, first for metabolic testing and then for his online training program. I have been very impressed with his depth of knowledge; he has applied intelligence and structure to my training with good effect on my overall fitness and my running. His responses to my questions are prompt and useful, yet he never makes me feel like I am a nuisance – I feel supported in all my efforts. I consider Ben a valuable resource for all levels of athletes."
Marji B., Chelan, WA
---
"Working with Ben on my nutritional plan for training and racing triathlons has not only made a significant difference in my performance, but also noticeable changes in my day to day energy levels. I have also had very valuable information come from the lactate threshold tests at Champions Sports Medicine as well. The benefits have been exponential. Ben is extremely knowledgeable, helpful, and resourceful. I would highly recommend him!"
Jessi T., Spokane, WA
---
"This last winter I made a decision to compete in triathlon. I bought a book, set a schedule, and got to work. The only problem was I just kept getting more and more run down. No matter how I thought I was taking care of my body, I just couldn't keep up with the energy demands of my training schedule. The only area that I could think of I hadn't changed was my diet. Finally, I asked a friend who is training for Ironman who was working with them on their nutrition, and she said Ben Greenfield. I contacted him immediately and he agreed that I probably wasn't fueling by body correctly. He set me up on a meal plan, gave me a shopping list, and checked in with me weekly as to my progress and make suggestions for change. He also walked me step by step through pre-race and during race nutrition, which made my first race a big success. Ben is a gifted individual in his ability to make a person understand the intricacies of fueling your body correctly. The amazing part is, these are lifelong choices as well, not just for training times. Thank you Ben for helping get my energy back and making my first triathlon a great experience."
Tia R., Spokane, WA
---
"After a month of nutritional training with Ben, my body fat is down to 13.6% (105lbs lean muscle & 16.6lbs fat). That is down from 16.3% (102 lbs lean muscle & 20lbs fat).Last time I was at this body fat I had very low energy and was grumpy, grumpy, but that's no longer the case. My energy has been very good during training also! Since meeting with Ben I have also changed my Ironman training performance. I am now eating better prior to and during races/training events and have seen a more significant amount of energy and endurance! Ironman race day is all about nutrition and if you're low in the tank your performance takes a dive. I feel that I am now much more educated as to how much and how often I need to fuel my body."
Vicki S., Otis Orchards, WA
---
"Ben Greenfield has turned my life around. I thought I was in good shape, I looked to Ben to help me get into better shape. Wow, was I wrong before. I am now in the best shape I have ever been in after 5 months of training. I have never been this strong in my life; at 39 years old I feel alive and like I can actually take on the world! His guidance and training is priceless. Ben Greenfield has made my dream a reality."
Jim, O., Seattle, WA
---
"Thanks to Pacific Elite Fitness, we are in the best physical shape of our lives! We have achieved a total body fitness and a nutitional lifestyle that we not only can live with but excel and thrive on! Ben truly cares about his clients and gives all he can to help them excel and meet their goals! He is more than just a "trainer" – we have gained a mentor, a teacher, and a guidance counselor to help us achieve a total body fitness level beyond what we thought was possible!"
Mary H., Spokane, WA
---
"After I sabotaged my first Half Ironman by improper fueling I knew I had to revise it, but I wasn't sure where to start. I decided to call Ben Greenfield, who I've been following through his websites and local radio syndications for about a year. His approach to fueling and nutrition is scientific, but he makes it easy to understand. For my next century ride, I tested his fueling recommendations for my race and they were right on! I had plenty of energy after the bike to continue onto my run without any GI distress. Ben is always eager to answer any and all of my questions. He went even further to help me with supplementation, recovery, and race pace strategy. Now that I am confident that my fueling will work for my Ironman, I can concentrate on my workouts.Thanks again, Ben, and I'm looking forward to working with you in my off-season for core and strength training."
Stephen F., Philadelphia, PN
Are you ready to join their ranks? I am giving away my top secrets – $1173.96 worth of personal training for triathletes – for just $17.
Get results immediately with your instantly downloadable of "Top 12 Resistance Training Routines for Triathletes".